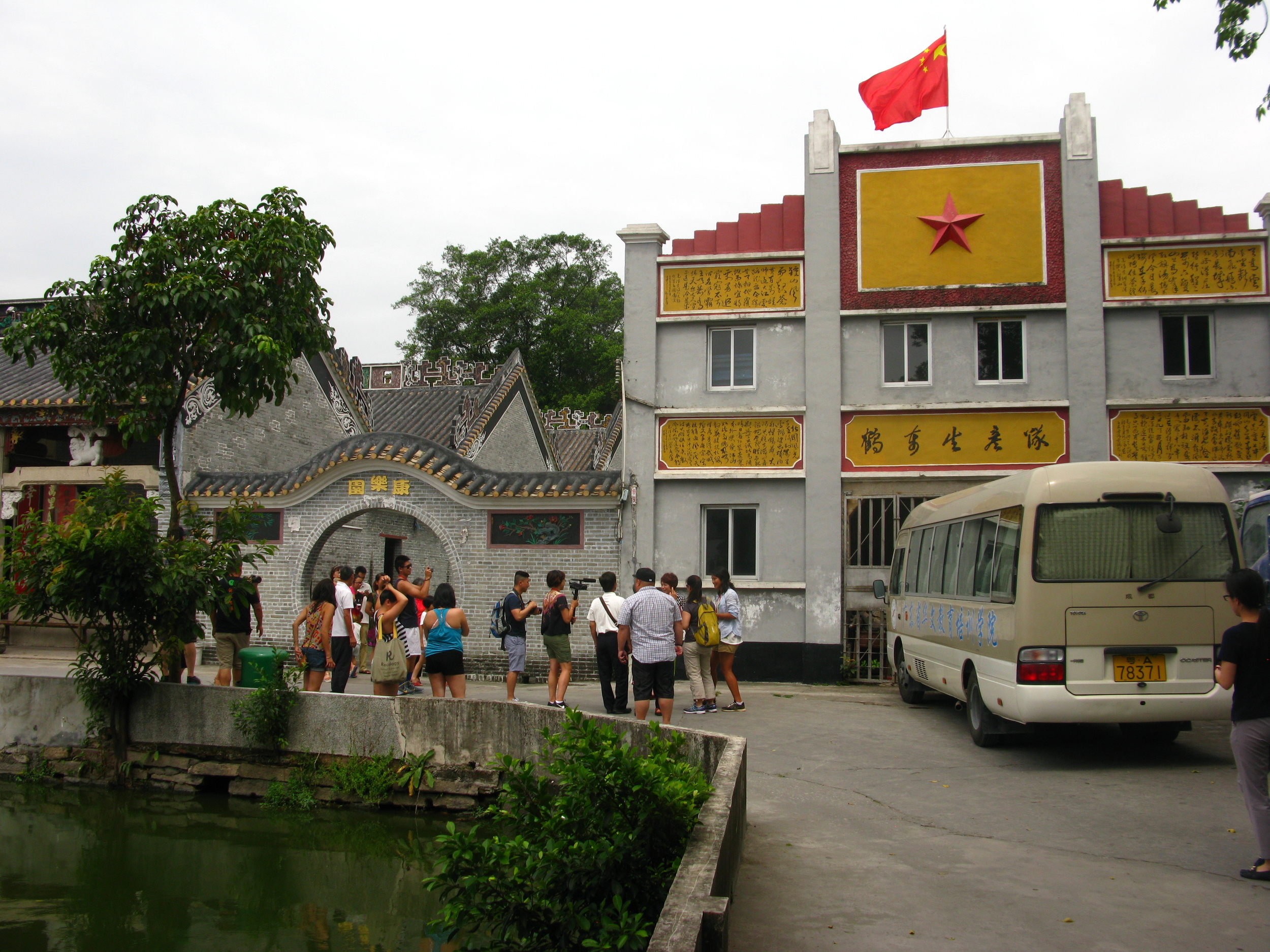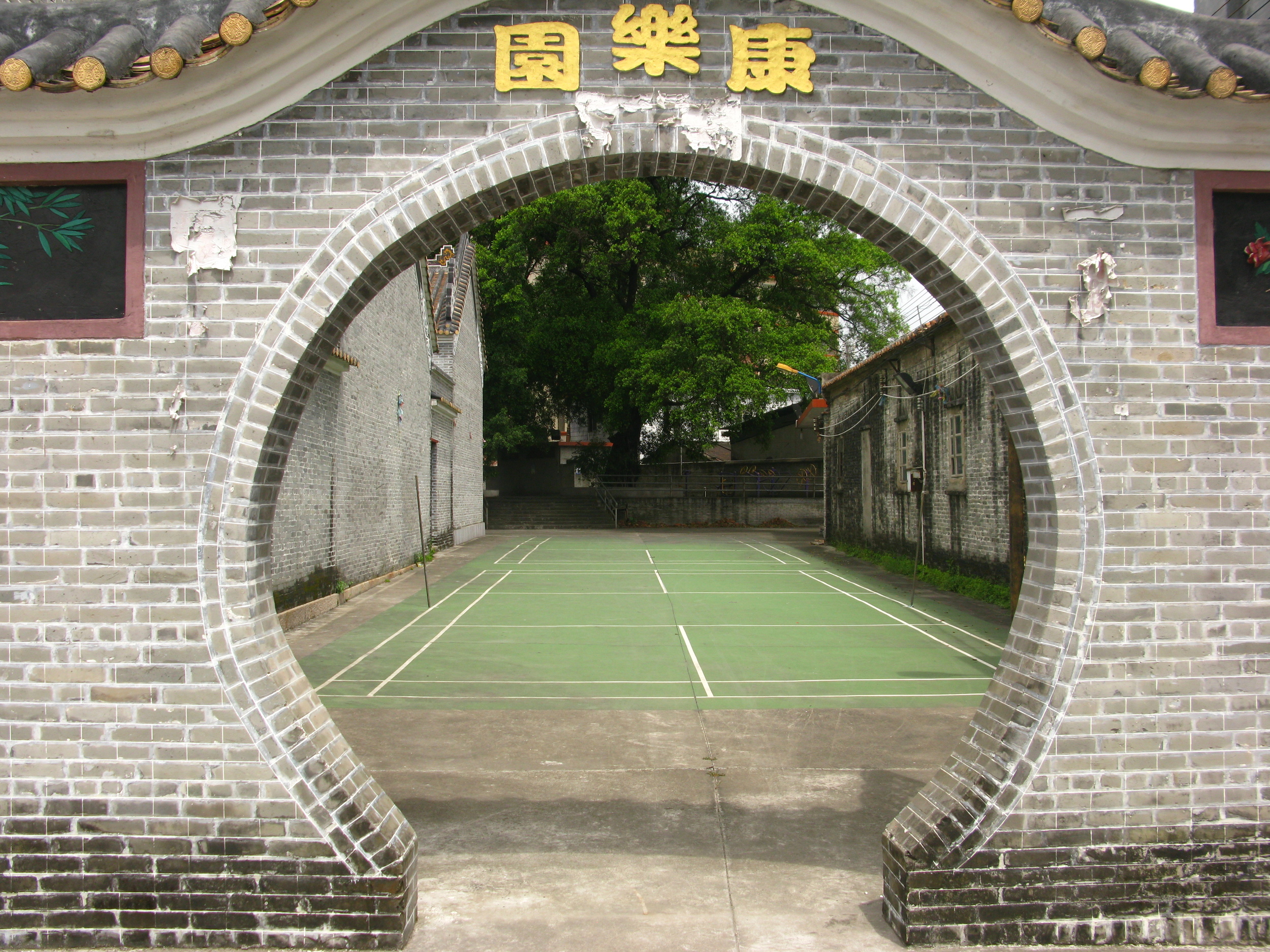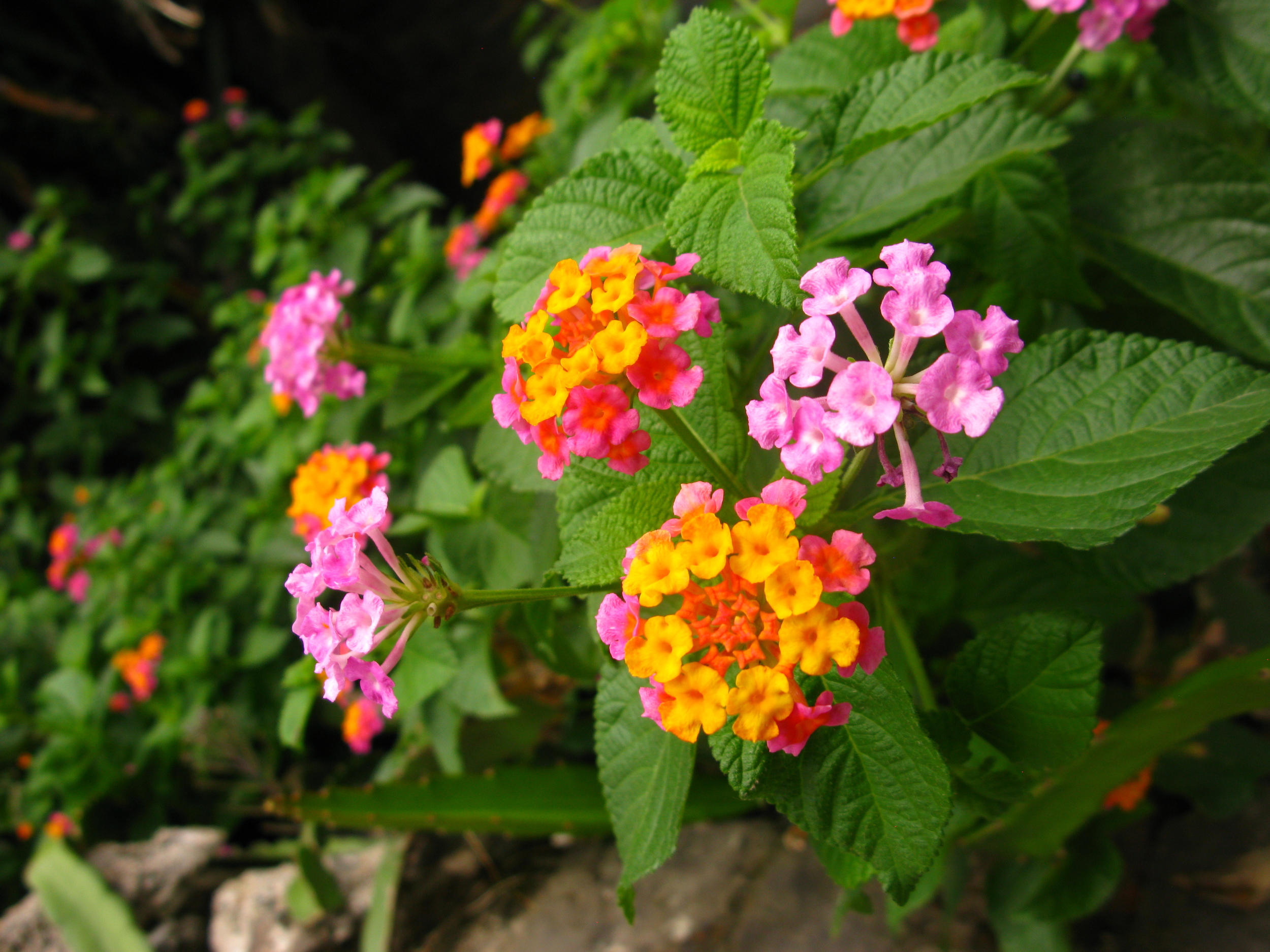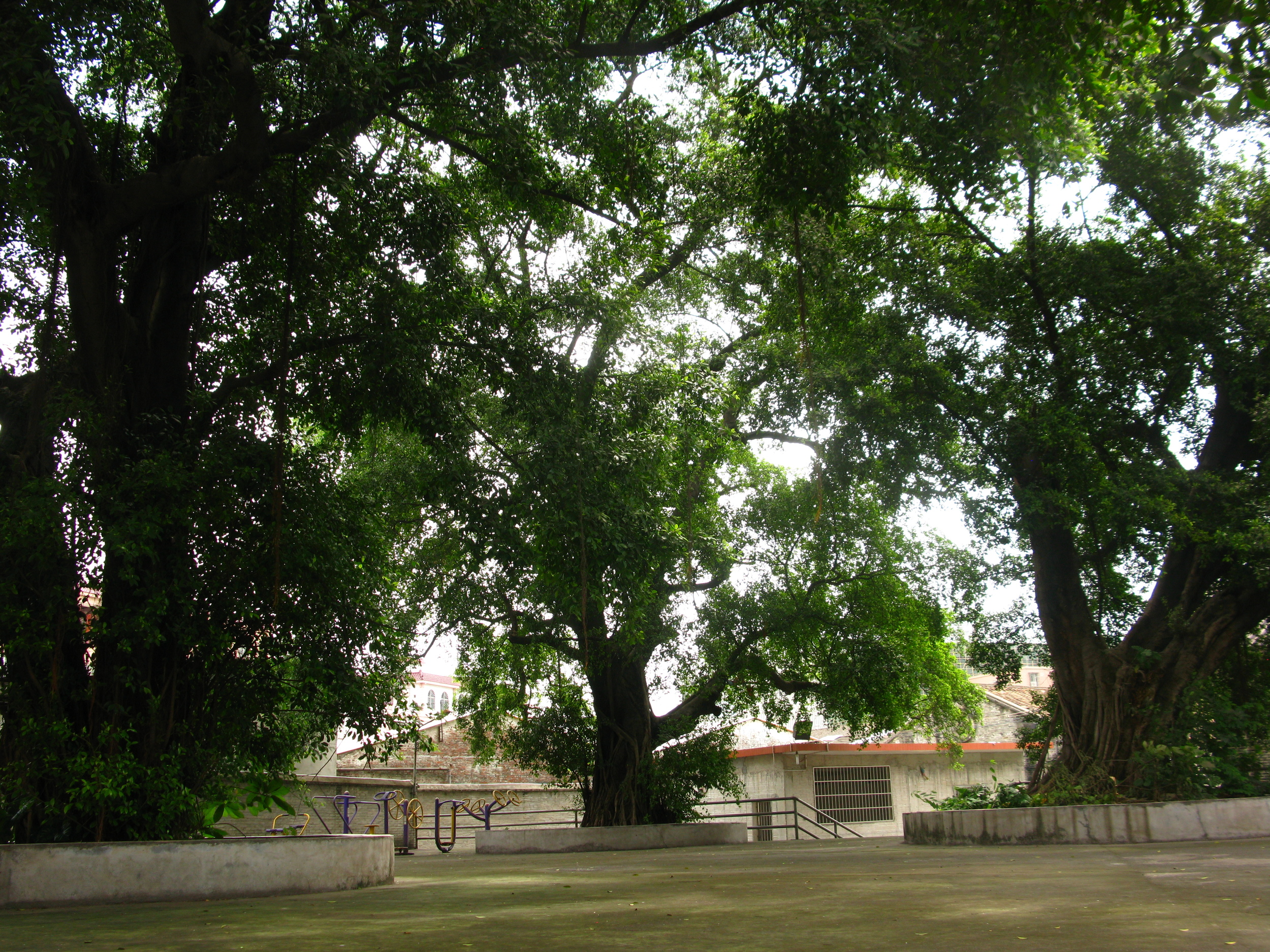 Learning from the Banyan Tree
Growing up, I recall a few calendar days of the year – Lunar New Year, Ching Ming, etc. - when my parents would gather my siblings and me to observe our family altar and the portraits of deceased ancestors resting upon it. I stood there muted as I watched my parents give prayers and express gratitude for their continuous protection of our family. With no story but our obvious bloodline connecting me to these photographs, the estrangement I felt amongst my kin was perplexing. Also absent was a lack of discussion about our Chinese ancestry and heritage. What I knew about Chinese culture emanated from three years of study at a local Chinese language school and watching televised Chinese sitcoms in my living room as a kid. While I could recite the names of Hong Kong celebrities (at the time), I could not do the same for my grandparents. All my life, I never heard my mother mention ah gong, once. I later learned that he passed away before my mother reached the age of five. Like me, he was also a stranger to her.
When I moved to the Bay Area for college, I became exposed to topics of race and ethnic identity. Those transformative years prompted me to start asking questions, leading me to pursue a semester abroad in China. In 2010, l met my maternal grandmother, ah po, for the first time. My immersion abroad may have lasted a brief five-months, but I returned with greater curiosity toward my ancestral roots and heritage. Five years later, Roots was that launching point to begin that meaningful dialogue – starting with my maternal grandfather, ah gong.
Ah gong was born in a rural village of Beisha, Nanhai, and is the youngest of four children. The livelihood of his family depended on their region's agricultural harvests. When the village was hit with poor growing seasons, ah gong was forced to leave and seek the opportunities of the city as a young teenager. His mother took him to a small pharmacy opened by former neighbors of their village. The shopkeepers took ah gong in at his mother's plea but gave him mundane, laborious tasks. Through hard work and merit, he eventually rose in rank and earned a management role at the shop. Ah gong was also highly active in his trade union and took on elective positions and tasks outside his normal work scope. Ah po recalls him coming home late on a nightly basis. Unfortunately, his hard work ethics may have led to the steady deterioration of his health. He passed away in 1964, leaving behind my po and their three children. In all these stories, my relatives remember him as a good, honorable and extremely hardworking man. I was proud to honor this man who my po and family loved deeply.
Fast forward to July 9, 2015, it was finally time for me to visit ah gong's home. I woke up that morning mixed with anticipation and fear for how the day would go. There was no way to gauge or predict these Rootings. As I watched the emotional transformations throughout my fellow cohort, I was afraid for what unknown emotions deep inside me would surface. My only relief was meditating on our wise leaders' words, "be open and stay flexible."
During our drive to Nanhai, I watched the landscapes fade from open fields, dotted with small homes, to a bustling street corridor densely lined with mid-rise structures. With no field in sight, I was surprised when sifu announced our arrival. I was hesitant to rise from my seat until one leader pointed to a red poster inked with Chinese calligraphy welcoming our Roots 'ohana. Standing next to sign was a group of individuals, smiling and waving at us. I immediately recognized my aunt, Ling Yi, from Hong Kong and a few faces that looked familiar from photos my mom kept. Ling Yi was quick to break the ice, directing me to a man whom she introduced as my yee foo. His wife, my yee ma, took my hand and thrusted a red pocket in it. All my doubts melted as my smiling relatives took me by hand into the village. They were simply happy to receive me.
I was first led into the Huang family temple to pay respect. The entry area was lively and filled with locals reading newspapers or enjoying a game of mahjong. No one paused to look or ask what we were doing. We continued through two large wooden doors carved with intricate phoenix motifs before shuffling into the shrine space. There, I was instructed to bow three times and place a handful of incenses in various urns. I was mesmerized by the temple, proud that our ancestors had left such a space for the village to enjoy their daily rituals while honoring the past.
Yee ma then led us through the village and its narrow alleyways. When we finally made it to my ancestral home, I was surprised to see the space inhabited by a mother and her baby. They spoke a heavily accented Mandarin, indicating that they were not from this region. I later learned from wise Roots leaders that villages in close proximity to cities are often leased out to rural migrants. When families like my gong hollow out their homes, they ultimately provide space for those also in pursuit of better life and opportunities. I continued my walkthrough, using my eyes and hands to survey the corrugated-metal roofing, brick and clay walls. Yee ma must have felt uncomfortable at my close examination of the home because she was quick to boast plans to demolish and build a two- to three-story building. "Tomorrow, or whenever the building permit arrives," she exclaimed. I did not know how to respond so I stepped out and peered up at nearby construction sites. Behind each scaffolding revealed a three-story building. Their tiled exteriors glistened in the sun as they stood over the older homes. There was a clear distinction between the new and old. After visiting six other ancestral homes throughout the countryside of Taishan, I could not help but feel a sense of longing for the old, rustic buildings. However, this romanticism of the past does not mean anyone should have to live in dilapidation. So I said nothing to her grand plans and moved onto our next stop.
I was lucky to encounter the oldest woman of the village at age 103 years. I learned she was my great aunt and that she knew my po. She held my hand tightly and expressed how happy she was to see such a large group of visitors. "I wish this happened every day," she uttered. All the Rooters were charmed by her energy. As local officials urged us to continue moving, we hastily gave her our blessings and wished her good health. We continued our walk, this time to the bus, when my uncle pointed out a courtyard with three 200-year old banyan trees that my mother had climbed on as a child. This was information she never shared, much like all the stories I learned in the six months prior to my Rooting. It felt ironic that I would learn more about my mother by being over 11,000 miles away.
As everyone excused themselves to the bus, I stood alone in the courtyard humbled by the three large banyan trees surrounding me. Although my nerves were beat by the days leading to this, I felt my mind quiet as I circled each tree. I held the roots, admiring the strength and grace it possessed in carrying these trees through two hundred years of life. Like the banyan roots hanging in plain view, I longed to embrace my roots and to understand the sacrifices of my ancestors, who have all enabled me to stand here today. I then imagined what my mother and my gong must have felt as children growing up here surrounded by family. My gong left his ancestral home at a young age to seek better opportunities in Guangzhou, followed by my mother immigrating to the United States. Their selflessness in uprooting their homes and identities for the sake of future generations was courageous and touching. In that moment, I felt proud of my identity as a Chinese American and being born to immigrant parents. While I have only touched the surface of truly knowing my gong and my mother, I look forward to continuing this journey. Like the Banyan tree, I will always be reminded that our roots, our ancestors, and our past are very much embedded in the present.