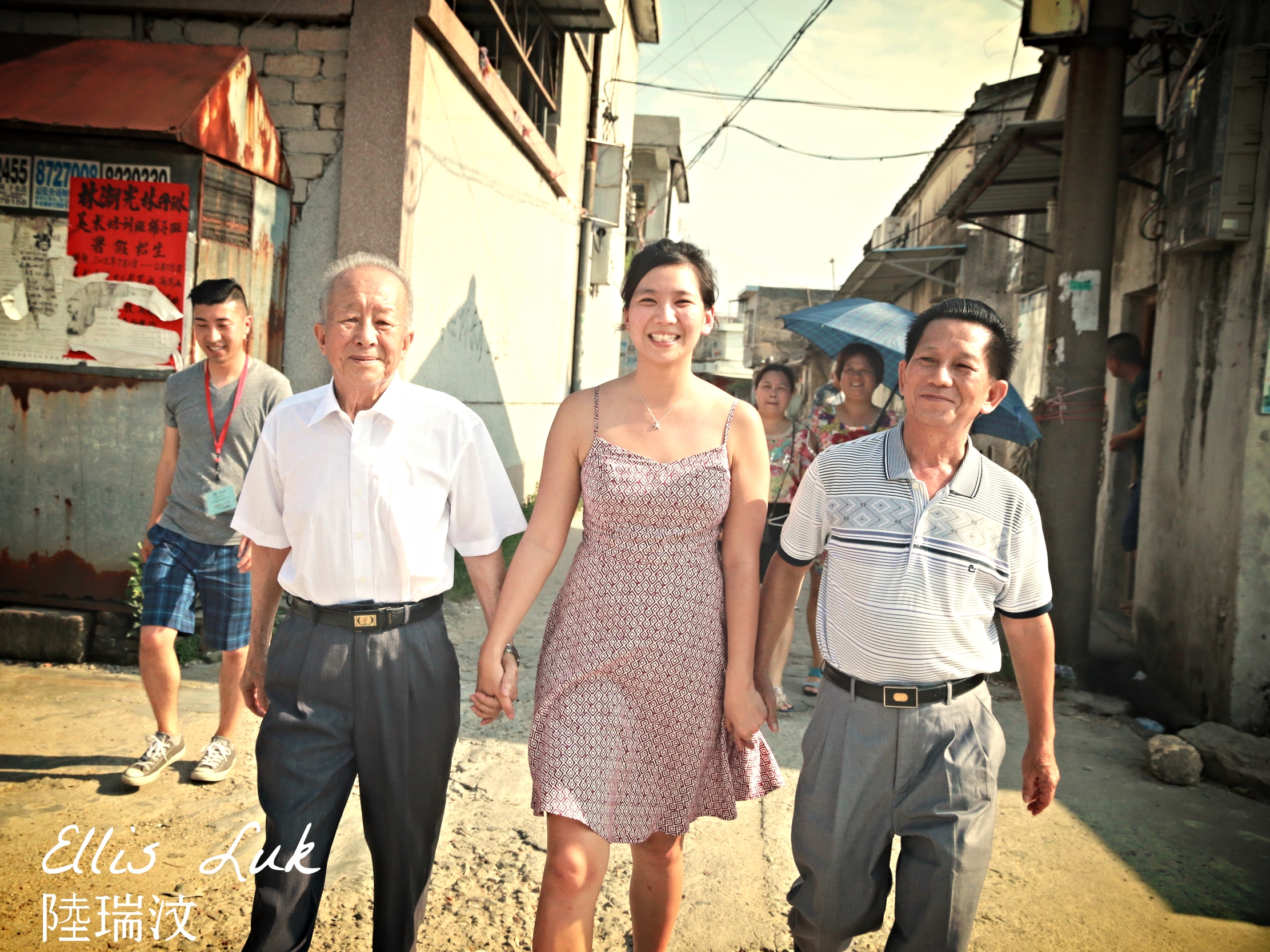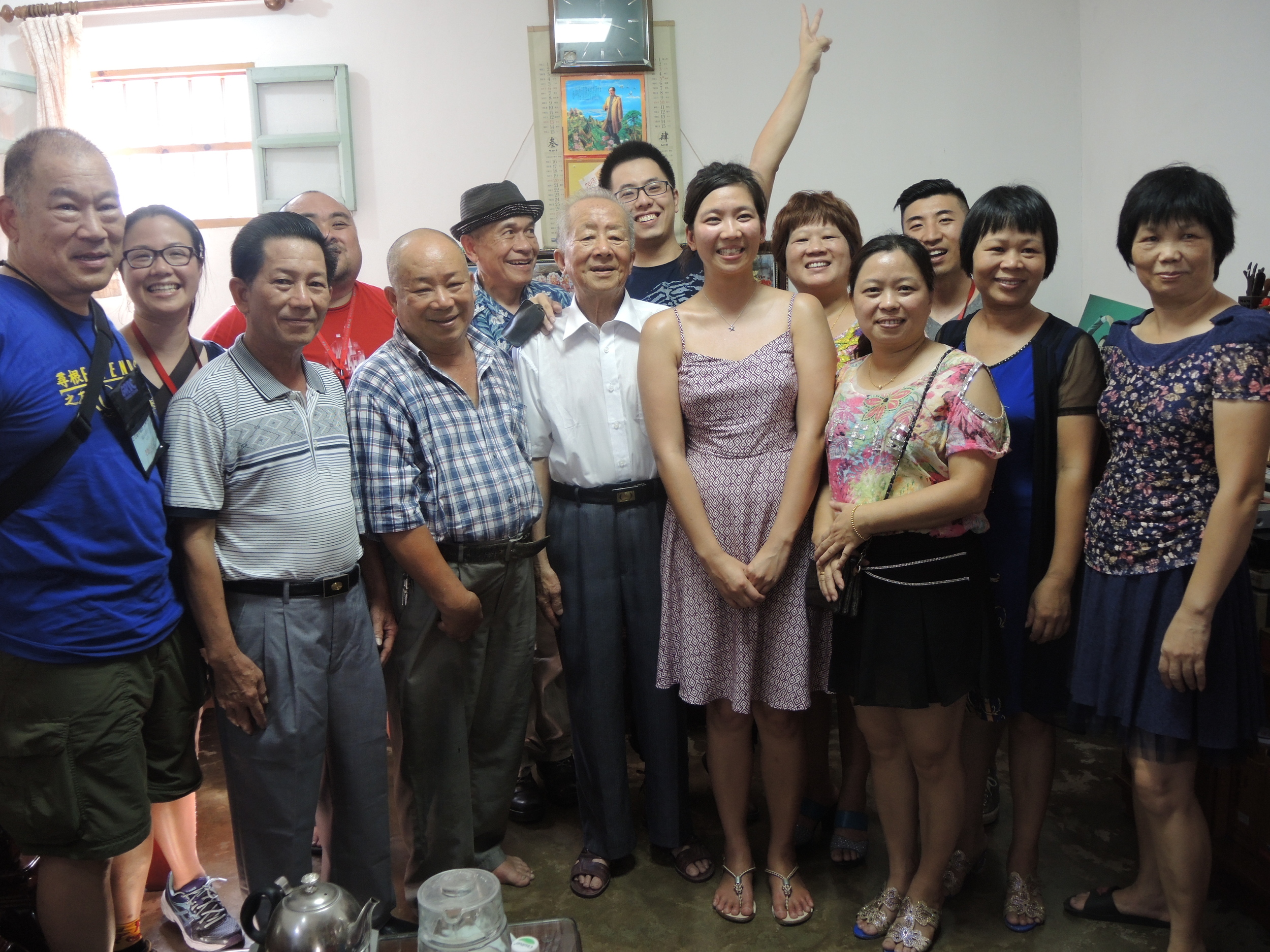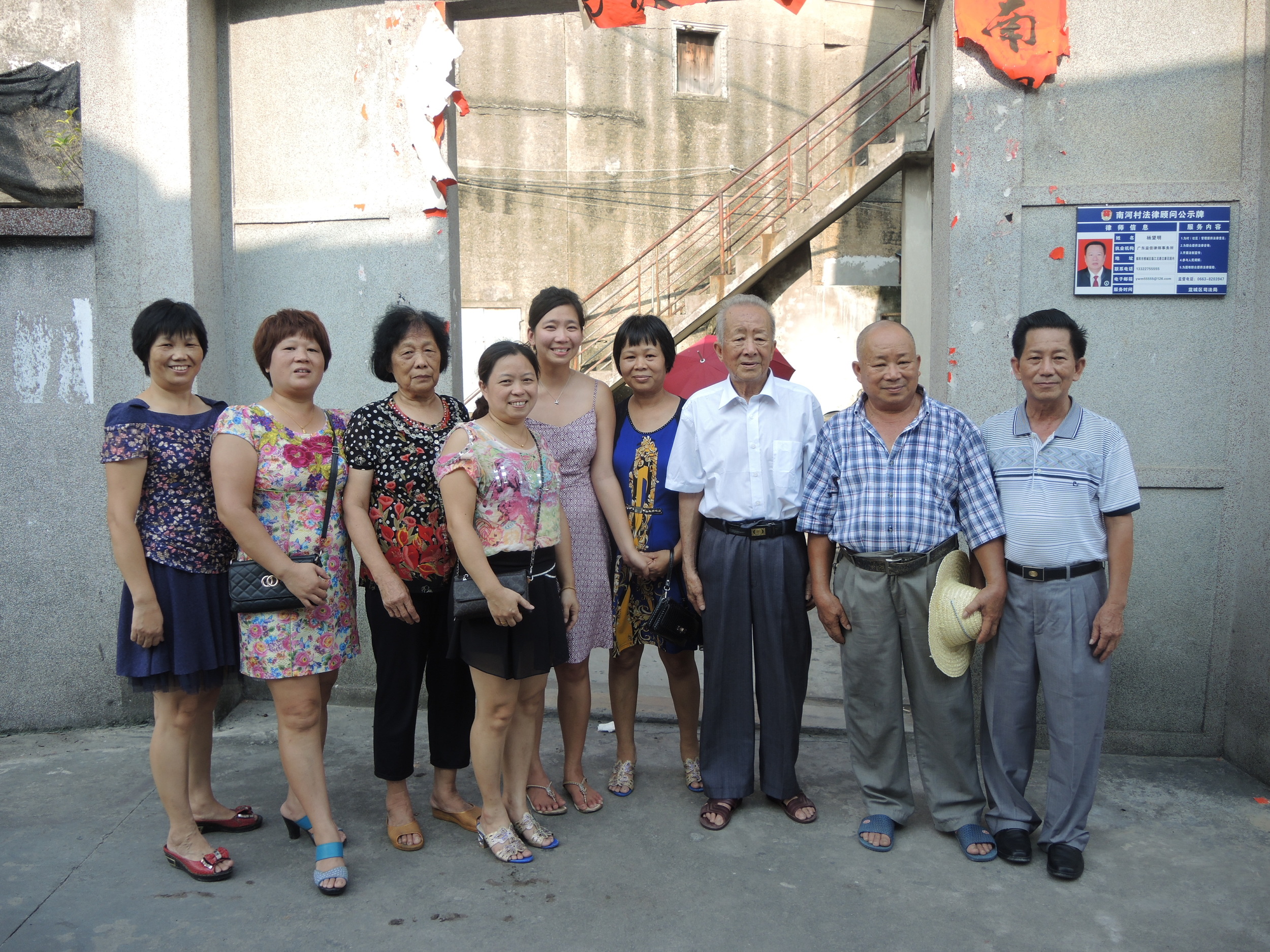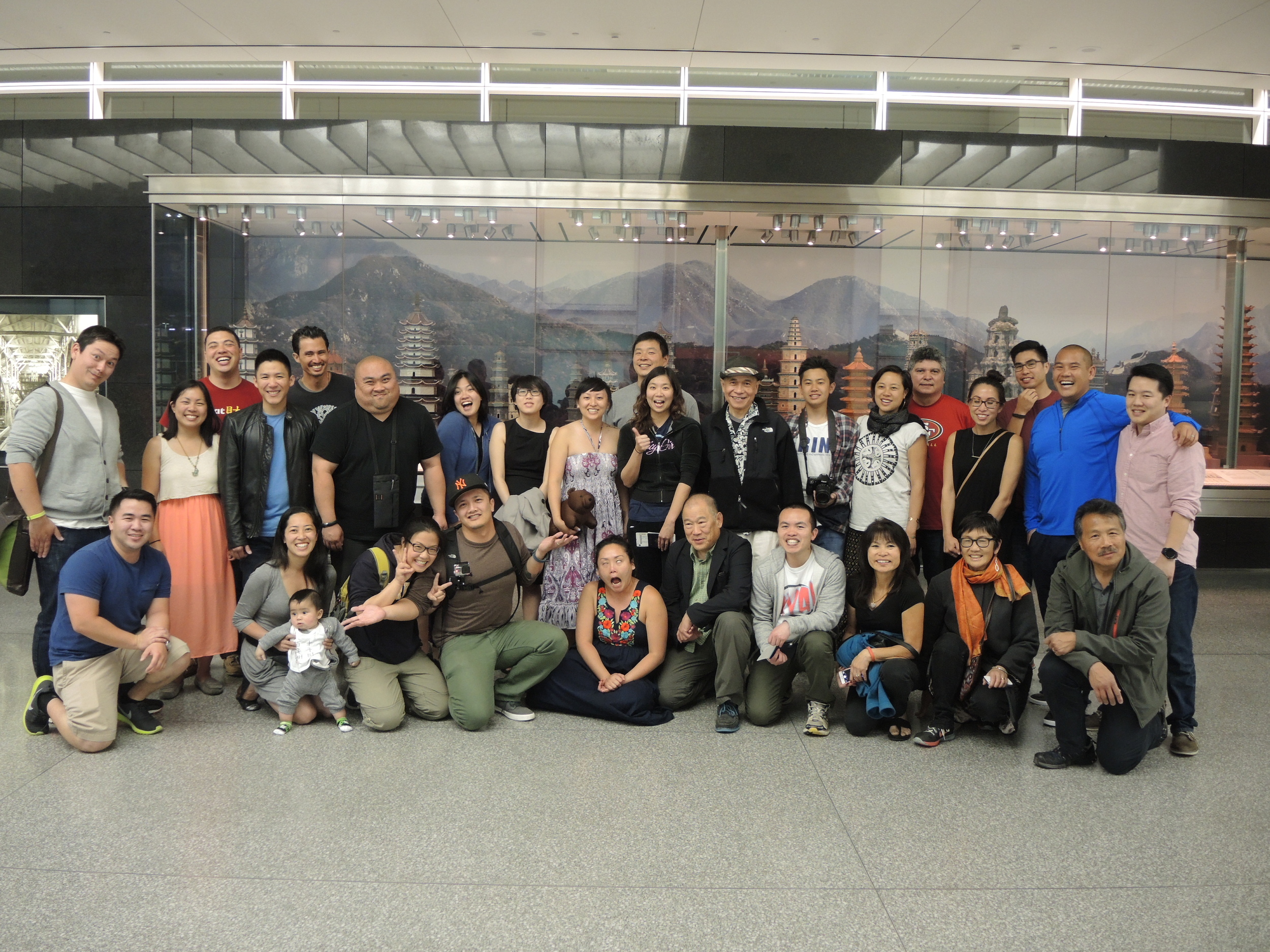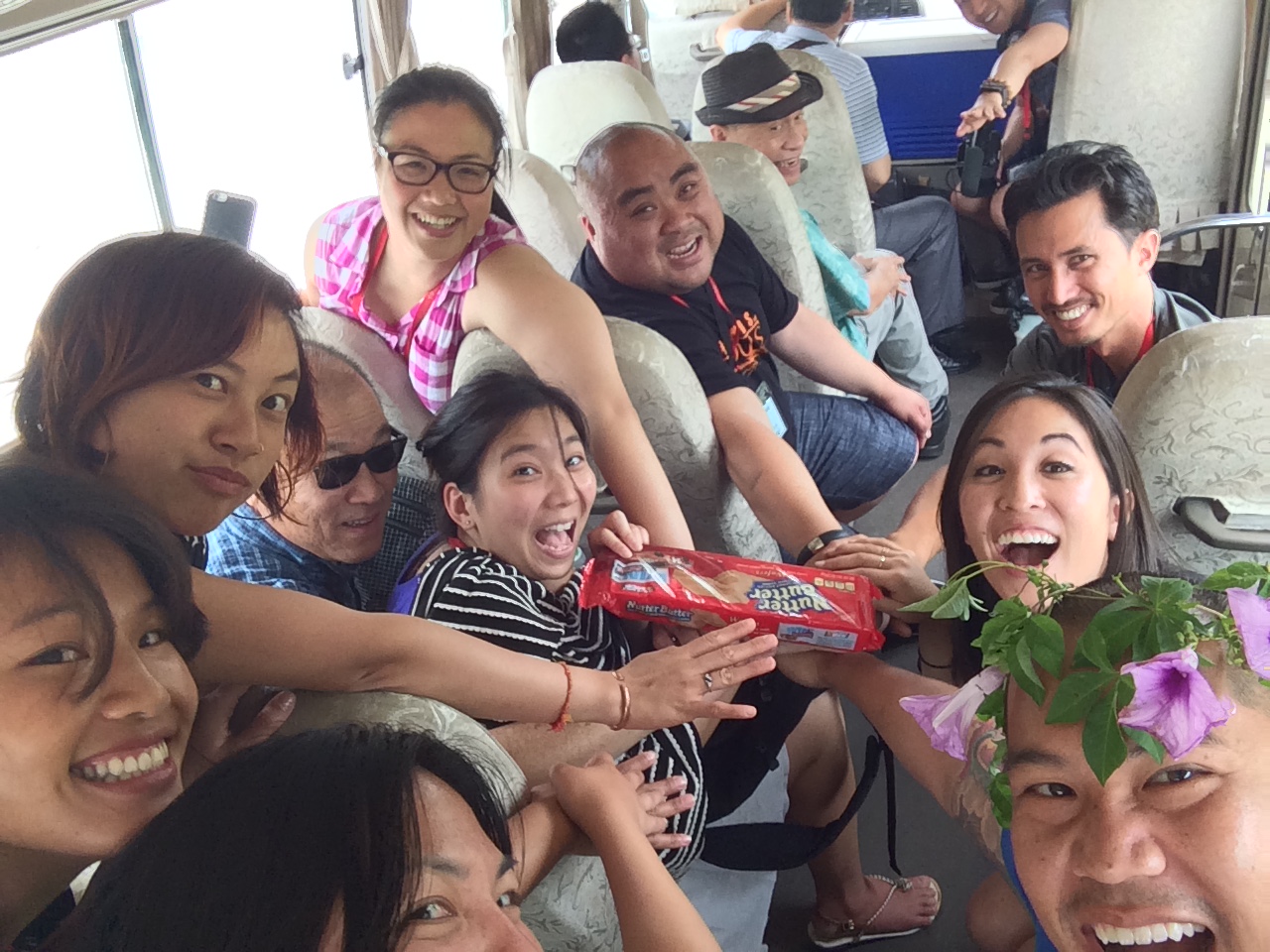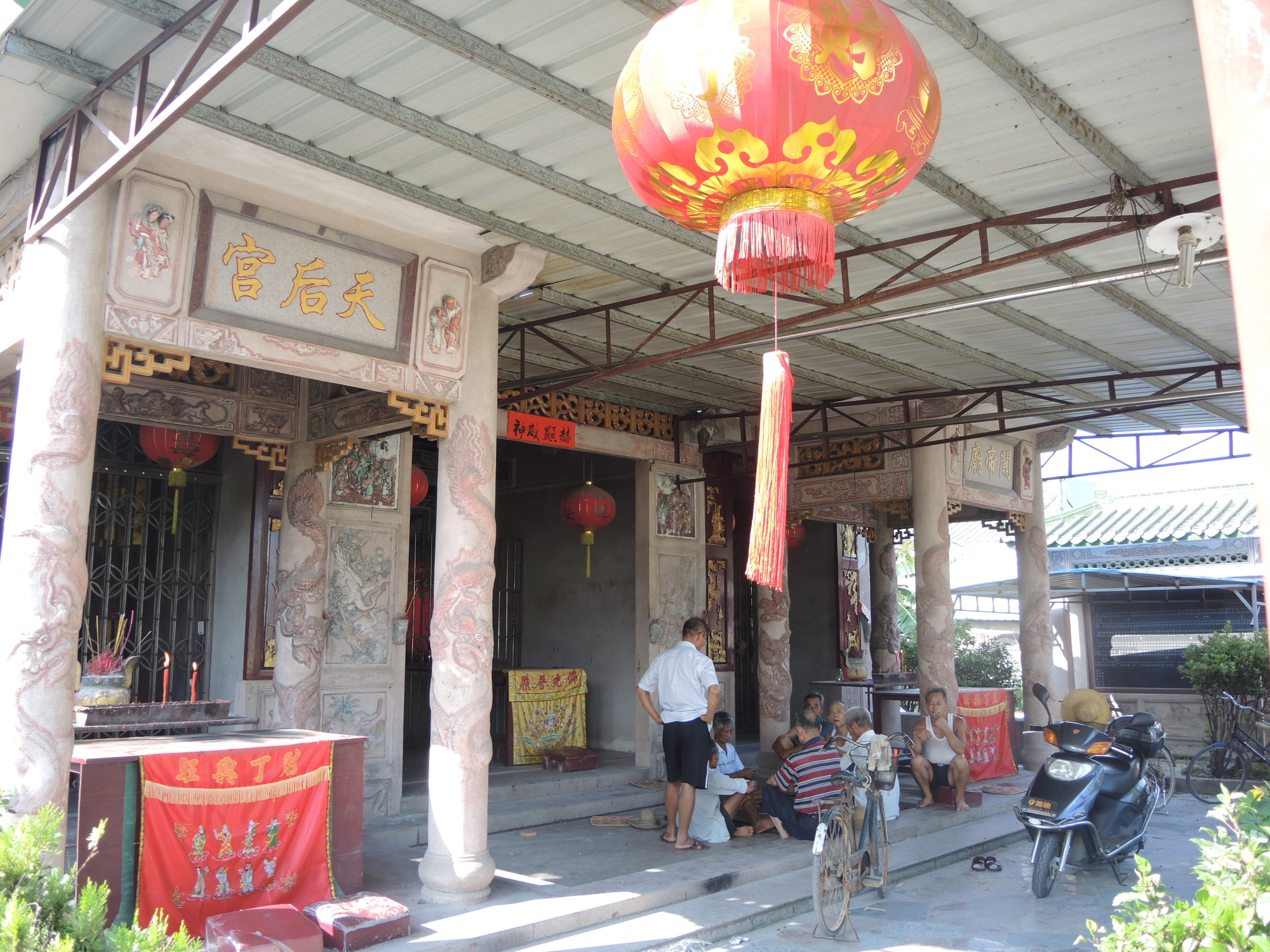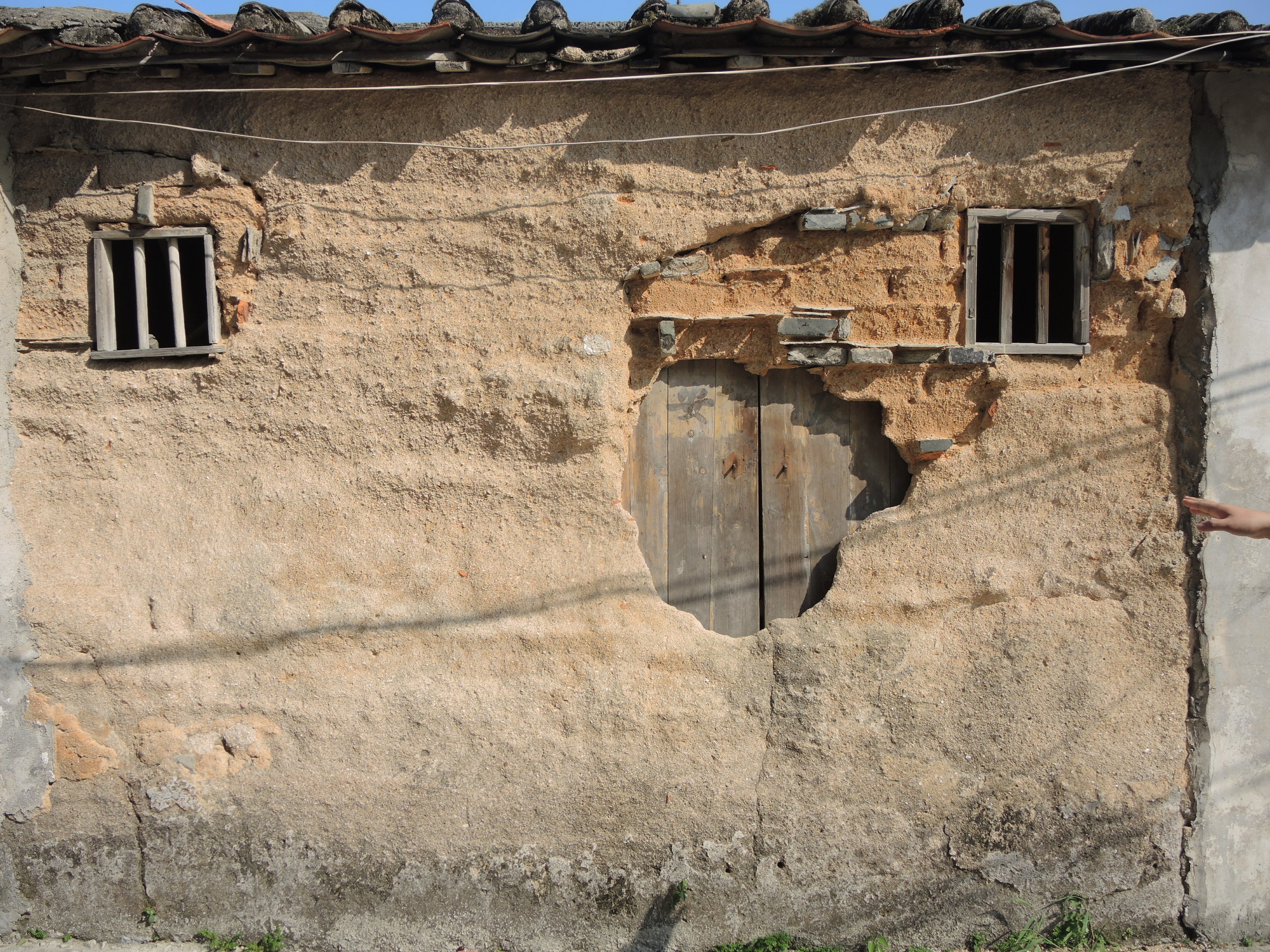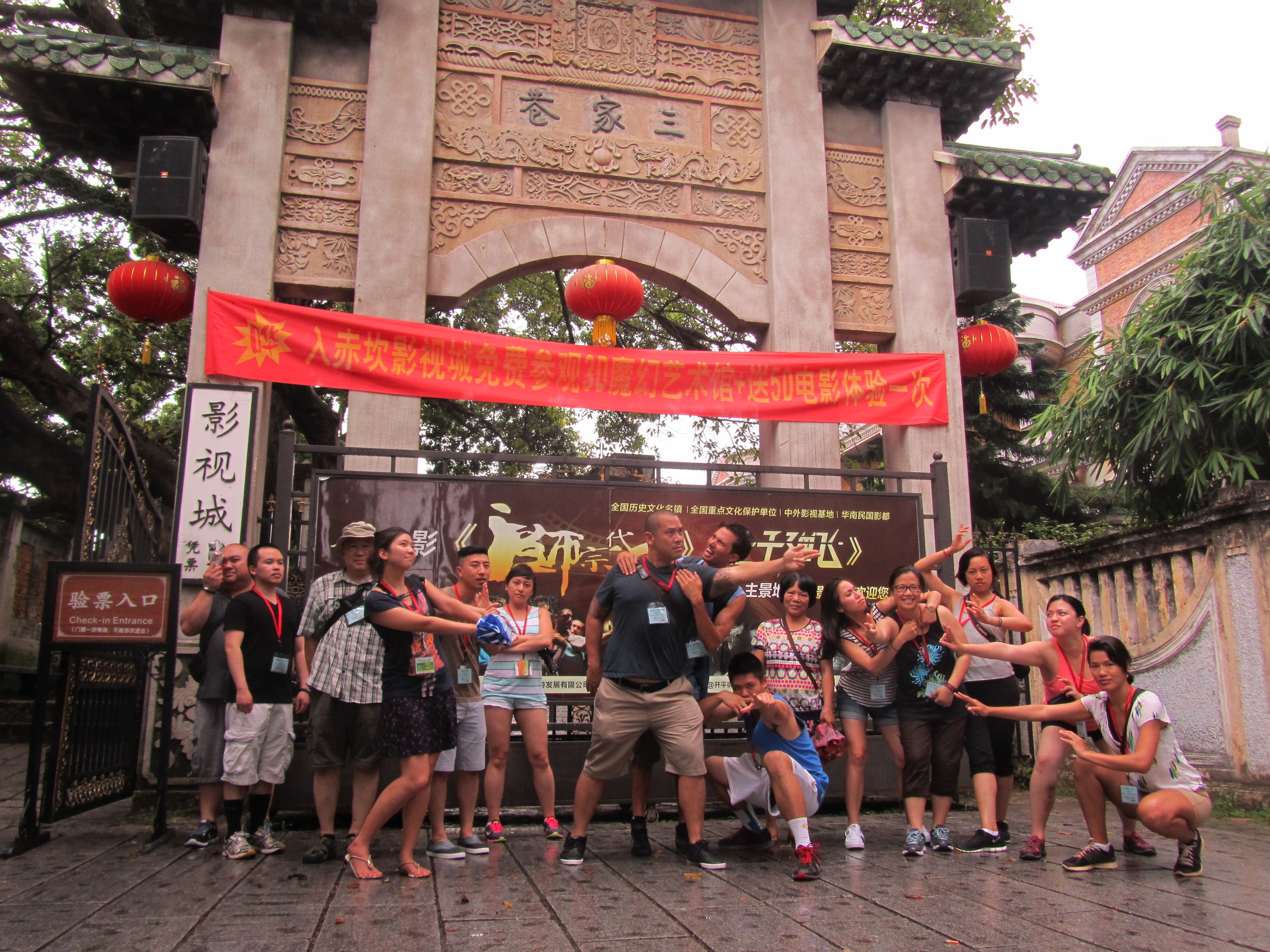 Finding my identity was a conversation that started long before joining Roots. I remember hearing about everyone's experiences, mostly also ABC (American-born Chinese), on their trip to Guangdong and finding their ancestral villages. Having gone to high school in Hong Kong and also having returned to my maternal grandparents' village once, I didn't think that I would qualify for an experience like this. However, I'm glad I did it because this was truly one that I made my own, without my immediate family around me.
Growing up in Toronto, I understood that I was surrounded by multiple cultures at school. We were taught about different festivals, sang songs in various languages. I had just assumed everyone else's schooling was the same as mine. All cultures seemed to exist in harmony until the first time a boy teased me at school. I still remember the Filipino boy who called me "Jap", and other than knowing it was a derogatory term, I doubt he understood what it meant at the time, and neither did I. At 10 years old, my sister and I took turns calling each other that only because our classmates did. I remember distinctly that I never processed race and ethnicity until I was in my early teenage years.
Even though I had grown up speaking a mix of English and Cantonese, I definitely felt shy about speaking it when my family moved to Hong Kong. Oh why hadn't I paid more attention in Chinese school? I quickly befriended new classmates at a local school where I encountered locals and other ABCs or CBCs (Canadian-born Chinese). In high school, instead of taking Chinese, the ABCs and CBCs, who came from similar backgrounds growing up abroad, all studied French. We were dubbed "the French girls". It's not like we didn't blend in with the rest of the class, we shared all the other classes together, listened to Cantopop, passed notes around, and went to karaoke bars together. Maybe it was the way of dress, but new friends and strangers always knew that we were "ghost girls". I didn't mind it, in fact, it became a game for me to blend in even more, how local could I pass for?
It wasn't until college that I was treated as a "foreigner" from Hong Kong. My first college roommate had never shared a room before (she had two younger brothers), and admitted she was nervous about having a roommate from abroad but glad that we became such good friends, in a card she wrote to me before we parted ways for the summer. I had been on the receiving end of a few racist insults from ignorant students on the quad – up until then I had never been more aware of my "difference". "Learn to speak English!" he had yelled as he walked past me while I was on the phone chatting in Cantonese with a friend based in Hong Kong. First I was shocked, then oh how my blood boiled – but not for the reason you might think. I was mostly pissed because I was a passionate writer with a great command of the English language, and English was my first language, as much as it was his. I felt insulted. Later I realized just how racist his comment was. Was this an isolated incident? No one else seemed to share these experiences with me. But then my perspective changed when I took Asian American studies.
So much hurt, so much deplorable behavior that Asian Americans before me had to endure, just because we were different. In our history sessions as part of the Roots cohort, I learned even more about the suffering and hardships of the Chinese Americans trying to get to America and what they dealt with after getting here.
My family story was not one that paralleled the migration patterns of most of the other interns. I am second generation Chinese American, and much closer to my roots. But this rooting experience opened up my world to the history of multi-generations of Chinese Americans and to a side of Chinese history I would not have otherwise known, something I had always wanted to learn but didn't know where to begin.
The value that this program brought me was a vehicle to explore the more in-depth questions I had about my identity and understanding where my family came from. Although I had essentially started living on my own in America since college, with my parents back in Hong Kong, this experience helped me realize the importance of family in my life. My rooting experience was quite different from everyone else's in my cohort, one leader described it as a family reunion, while others were looking for their missing link. For the first time, I met my granduncles and their families as an individual and that, for me, fostered a stronger connection with them and my ancestral village.
Family has always been a big part of my life and Chinese culture. I liked having conversations with my mom about my maternal grandfather and hearing stories about her growing up that I didn't know before. In the end, I not only rediscovered my maternal Lam family, but also started a new one with my Roots Ohana — and this one is much easier to get to. #RootsOhana2015
尋找我的身份是未加入尋根活動之前很久已開始的一個交談。我記得聽到的每一個人的經驗,大部份同時都是ABC(美國出生的華裔),他們往廣東的旅程,尋找他們的家鄉。我在香港上高中時有一次回到我外婆的鄉村,我不以為我符合有此經驗的資格。但是我高興我有參加,因為這是我真正自己要做的一個活動,沒有近親一起。
我在多倫多長大,我明白在學校,我受多種文化的包圍。學校教我們認識不同的節日、唱不同語言的歌。我以為每個人上學的經驗都和我一樣。所有文化看來都能和諧並存,直至第一次有一名男孩在學校取笑我為止。我仍然記得這菲裔的男孩稱我「日本頭」,他不知這是一個含侮辱性的字眼;我懷疑那時他是否明白該詞的含義,我當時也不知道。在十歲時,我和姊姊常用此詞叫對方,因為我們的同學都是這樣叫。我十分記得直至十來歲開始,我從來沒有想到種族和族裔的問題。
即使我長大期間我講英語和粵語,在我的家庭搬到香港時,我肯定感到害羞講粵語。噢,為什麼我在中文學校時不多留心一點?我很快就在本地的學校認識新的朋友,我的同學包括本地人,和其他美籍華人或CBC(加拿大出生的華裔)。在高中,來自海外有類似背景的美籍華人或加拿大華裔都選法文而不選中文。我們被稱為「法國女孩」。不是我們不想和班其他的人調和,我們在其他班一起上課,聽同樣的粵語流行曲,傳紙張,和一起上卡拉ok吧。可能是大家穿著的不同,但新朋友和陌生人都知道我們是「鬼妹」。我不在乎,事實上,那變成了測試我融和和程度有多大的遊戲,有多少人以為我是本地人呢?
我直至大學後我才被待作來自香港的「外國人」。我第一個大學的同房從來未有和人分享一個房間(她有兩名弟弟),承認和一個來自外國的人同房感到緊張,但很高興我們成為好朋友,那是我們在暑期分開時她寫給我的一張卡上面的話。我曾在廣場聽過一些無知的學生對我作出種族主義的侮辱──但直至此時為止,我從來沒有特別在意我的「不同」。「學講英語!」我在和香港的朋友在電話用粵語交談時,我聽到有人這樣大聲對我講。首先我感到震驚,然後熱血上湧──原因不是你所想的一樣。我主要的不快,是因為我熱情於寫作,我英文熟練,英文是(過去式)我的第一語言,正如這人一樣。我感到受侮辱。後來我發現他的評論是多麼的種族主義。這是否一個孤立的事件?沒有其他人有我這樣的經驗。但當我修亞裔研究課時,我的看法有所改變。在我之前的亞裔,只因為我們的不同而蒙受過多少傷害,忍受過多少惡劣的行為。在尋根之友同伴一起共上的歷史課中,我甚至學習到華人嘗試來美和在來美之後要面對的種種折磨和困難。
我家庭的故事,和大部份尋根之友同伴之移民模式不同。我是第二代的美籍華裔,較為接近我的根。但這種根源的經驗打開我認識多個世代華裔歷史的世界,以及我從來不知道的中國歷史,那是我經常想學習但不知從何處開始的歷史。
這個計劃的價值,給我一個探索有關我身份和明白我家庭來自什麼地方更深入問題的工具。雖然我主要自大學之後在美國獨立生活,而我的父母留在香港,這個經驗幫助我明白家庭在我生活中的重要。我的尋根經驗和同伴每一個人頗為不同,一名領隊形容那是家庭團聚,而其他人則在尋找失去的連結。第一次我以個人身份和我的叔祖及他的家人相見,對我來說,那加強了我和他們以以和家鄉的連結。
家庭一直是我生活和中國文化的重要部份。我喜歡和我母親談我外公的故事,聽她講我以前不知道的她成長的故事。最後,我不只重新發現的母親方面的林氏家族,同時開始我的一個新根源。Roots Ohana (根源大家庭)──這是一個進入容易得多的家庭。